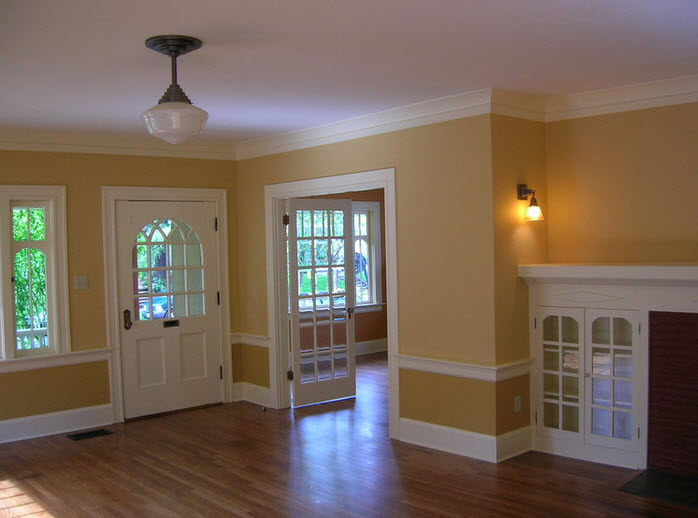 The maintenance of residential properties, with respect to painting services, requires a reasonable budget. Whether it is for a home makeover, or for placing the property up for sale, painting projects take time and money. It may not be easy for a homeowner to predict how much it will cost to get his home painted, but by calling an experienced painting contractor in the Durham Region (
Pickering
,
Ajax
,
Whitby
,
Oshawa
,
Courtice
,
Bowmanville
), you can get a free quotation and estimate. Furthermore, the experience of such contractors will also enable you to find about ways to cut down on painting costs. They want to serve their clients in the best possible manner and provide quality service, as well as good advice. If you are looking for expert quality painting services for your home in the Durham Region(
Pickering
,
Ajax
,
Whitby
,
Oshawa
,
Courtice
,
Bowmanville
),, the following tips will help you get the job done within your budget limits and give you excellent results:
1. Give the Proper Time for a House Painting Project
One of the reasons why it sometimes costs more than expected for home painting projects is when homeowners push the painters to finish the task earlier. Depending on the specific requirements of the home, and its size, the time it takes to paint the exteriors and interiors will be determined. Pushing the painters to get it done in much less time may lead to some painting flaws. Even expert painters in the
Durham Region
will specify a certain minimum time to complete the project to their standards.
2. Choose High Quality Paint for Long Term Benefits
Often, a limited budget affects the quality of services and materials for home maintenance. In terms of painting services, it is best to purchase high quality, non VOC paint for homes. This is also suggested by expert painters, as these high-quality paints will last on the walls and ceilings for a longer time. This eliminates the need to repaint the house more frequently. Plus, the attractive appearance of superior quality paint is higher than that of low quality paint.
3. Ask for Color Design Consultation with Expert Painters
You may have thought of some specific colors with which to get your home painted. But your chosen colors of paints may not result in the look you desire, if they don't complement each other well. A homeowner cannot really know about the final look and feel of his home before the painting has been completed. However, taking advantage of help from color design consultants for your home will help you make the right decisions in terms of paint choices.
Call
Emerald Professional Painters
for reliable, honest, and professional painters who operate with integrity and a genuine care for your living space. Our professional painting service is always combined with a reasonable and fair price. Call 647-909-3946 today!